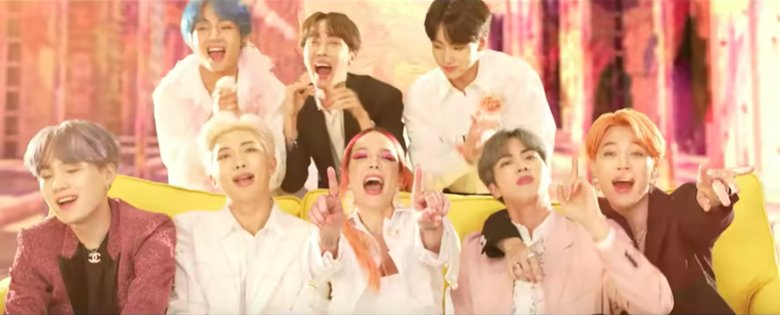 Just before the song's official release, Halsey said on Twitter of the new track, "[BTS] ARMY thank you for embracing this collab + remember your boys love you + always want to make you happy. And as for my crew I can not wait for you to see this side of me! "
Speaking of the BTS Army, who won Best Fan Army presented by Taco Bell during this year's iHeartRadio Music Awards, iHeartRadio is celebrating BTS ' latest release and their fan army win by passing the mic over to some of the biggest BTS fans. Several fans have become iHeartRadio's Guest DJs to help celebrate the release of "Boy With Luv" for three weeks across 95 Pop stations, as they introduce the song and talk about what BTS means to them.
One fan, named Betsy, tells us, "I love BTS so much, because they changed my life in so many amazing ways, and I can not thank them enough for everything they do." Another fan, Julia, says, "As they've said countless times, music transcends languages ​​and their music does just that."