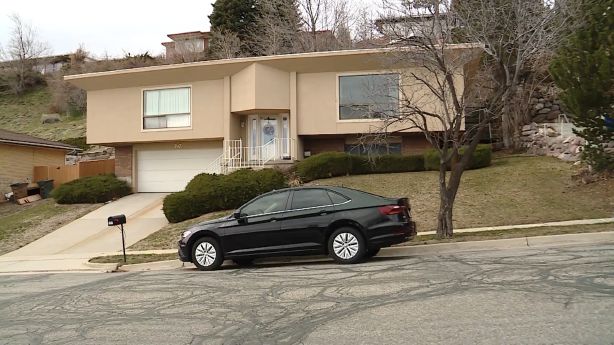 SALT LAKE CITY – A man was arrested in connection with the death of his landlord in Salt Lake City.
Jesse Joel Bruce, 40, was booked in the Salt Lake County Jail for investigation into the death of Cory Haney, 40.
The Salt Lake police officer responded to a 911 call about 1 : 15 am Thursday. When they arrived at 797 E. Northcliffe Drive (600 North), they found Haney inside a lot of wounds. The dead man pointed to the scene, according to a prison report.
Detectives finds that Bruce called 911 to report "that he struck his landlord," reports the report. Bruce said he was acting in self-defense.
However, "based on evidence obtained from crime scene detectives there is reason to believe (Bruce) is the aggressor of deadly confrontation," according to the report.
The police said Bruce was serving a room at Haney's house, where the attack took place, and the two settled. But the men had known one before Bruce moved, according to the police. The fight between the two is not believed to be an issue of the owner of the landlord, police said.
It was not immediately known how long Bruce lived with Haney. As recently as January, court records list Bruce's home address as North Ogden.
Bruce is being treated for undamaged minor injuries at a local hospital before being placed in prison.
Court records showing Bruce's criminal case include arrests for DUI, talks and traffic talks, but none for violent crime.
×
Related Stories
Source link