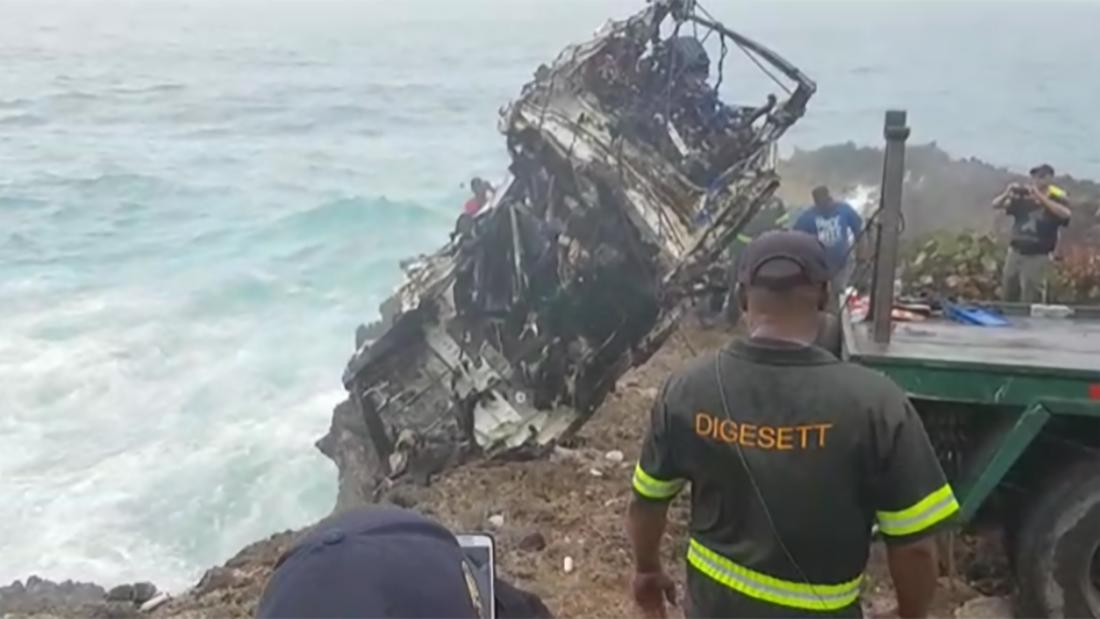 Authorities extracted a car from the area where Orlando Moore and Portia Ravenelle went missing on March 27, according to Col. Frank Felix Duran Mejia.
The vehicle identification number of the car pulled from the Caribbean Sea matches the number of the car Moore and Ravenelle had rented, according to Duran Mejia.
Video provided to CNN by Dominican Republic National Police show the extraction of the vehicle .
From the images, it's difficult to discern the make and model of the car.
Upholstery, cables and other debris appear to dangle from the car as it was pulled from the sea. Locals describe that zone as "la batidora" – the blender ̵
1; because of the rough seas normally found in the area.
Duran Mejia said a black iPhone was also recovered. It's unclear where the phone was found in relation to the car. Searchers recover a black iPhone from the waters where the couple went missing. " class="media__image" src="http://cdn.cnn.com/cnnnext/dam/assets/190412200105-01-dominican-missing-couple-large-169.jpg"/>