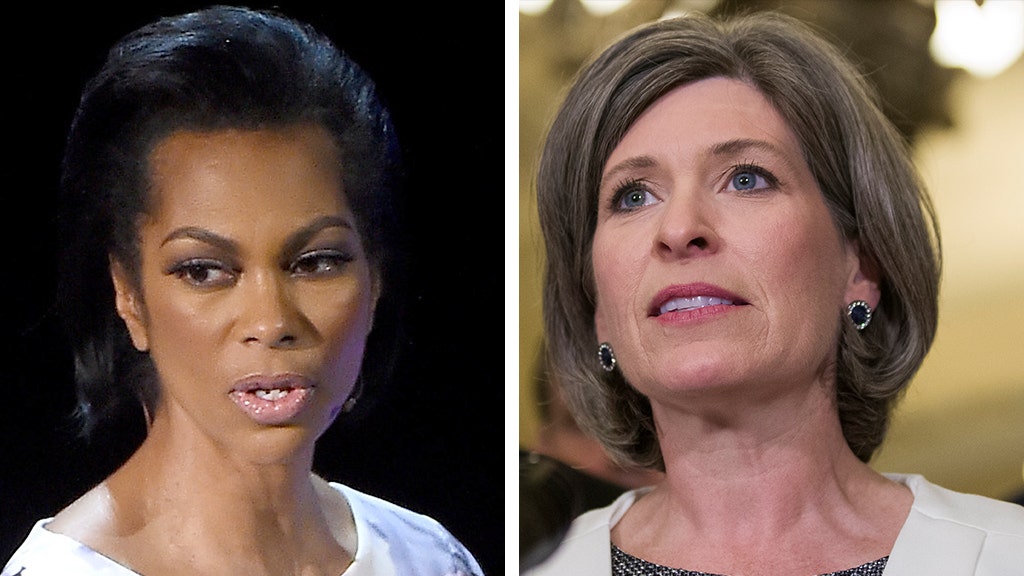 U.S. officials would only order diplomats to leave the American embassy in Iraq "if there had been an imminent threat," Senate Armed Services Committee Member Joni Ernst said.
The State Department on Wednesday ordered all non-emergency personnel at the embassy and consulate to leave the country amid rising tensions between the US and Iran.
KELSEY GRAMMER PRAISES TRUMP, CALLS WASHINGTON POLITICIANS A 'BUNCH OF CLOWNS'
The order comes amid a standoff between the U.S. and Iran, which has recently threatened to pull out of the nuclear deal and resume higher uranium enrichment if no new deal is put in place.
"The dynamics are ever-changing, Harris," Ernst, R-Iowa, told " Outnumbered Overtime "host Harris Faulkner on Wednesday. "And, we know that they would only evacuate those non-essential personnel from the embassy if there had been an imminent threat." Our personnel are always, always on guard. "
US NON-ESSENTIAL PERSONNEL ORDERED TO LEAVE IRAQ EMBASSY, CONSULATE
Ernst, who served several months in Kuwait during the Iraq War, said that America must "stand firm" against any and all potential threats.
"We can not be allowed to be threatened by Iran Again, the United States will stand firm, "she said.
Faulkner mentioned a clip she previously aired by Senate Foreign Relations Committee Ranking Member Robert Menendez, DN.J., who said that the US "does not need another 'Iraq-weapons-of-mass-destruction' moment, where we were falsely led into a military engagement in Iraq."
"I would push back on that," Ernst responded. "Again, we are simply standing firm and where we are."
"[T] here is most certainly something going on on behalf of the Iranians or other likely players. , in defending our men and women on-the-ground, "she said.
CLICK TO GET THE FOX NEWS APP
Ernst however agreed with another Democrat, Sen. Chris Coons of Delaware, who said that the U.S. Senate "needs a briefing" on any relevant intel.
"I do think in situations like this, it is very important that we are briefed by the administration."
Fox News' Brie Stimson contributed to this report.
Source link