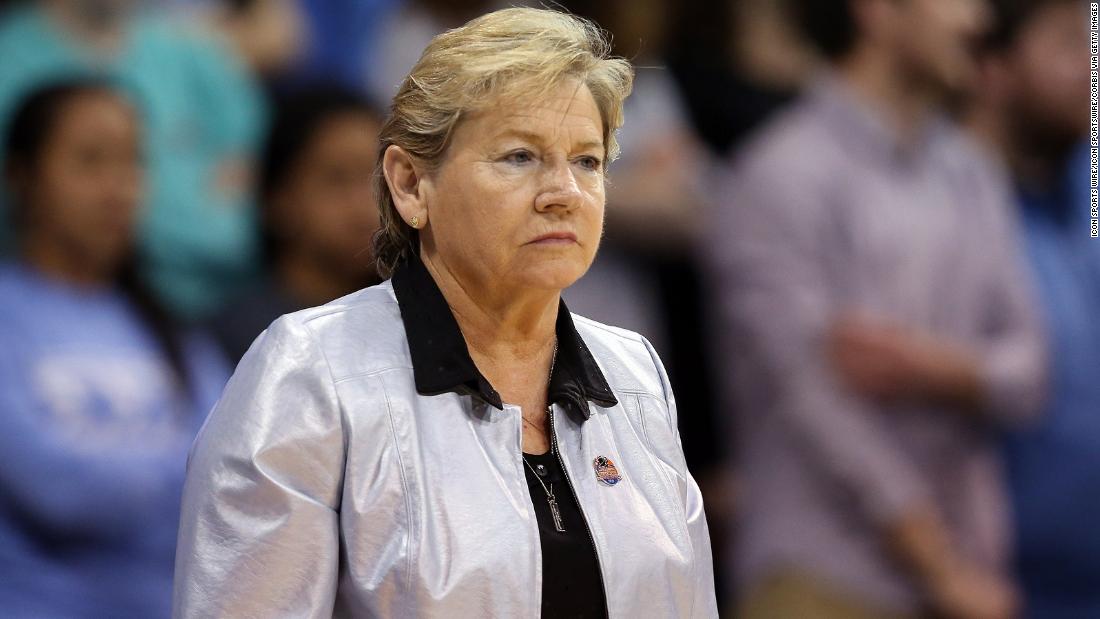 Hatchell also wielded "undue influence" regarding player's medical issues and pressured them to play, frustrating – but not swaying – the team's medical staff, according to a statement Thursday from the university that cited the review by Charlotte-based law firm Parker Poe Adams & Bernstein.
Hatchell this season allegedly suggested her players would be "hanged from trees with nooses" if they did not improve their play, The Washington Post has reported, citing interviews with seven people with knowledge of the
Hatchell's attorney, Wade Smith, told the Post his client said she would never use the word "noose," and that her comment had been about being "hung out to dry."
Hatchell did not immediately address the review's claims directly. She said in a university-issued statement about her resignation that she is grateful for the "dream job" she landed 33 years ago.
"Now, I will turn my attention to supporting the University in different ways. will continue to raise money for the Lineberger Cancer Center, to establish a ministry of exercise and recovery for cancer patients and to push for equal facilities and treatment for women's athletics, "she said.
Smith told CNN early this month that Hatchell" has devoted her entire life to advancing the careers of young female athletes. "
"She demands excellence and sometimes may be tough on her players, but she does not have a racist bone in her body," he said. "She would not insist that her players play through pain or injury and are dependent on team doctors to clear them for competition, and she loves to have all the young women she has coached and so many of them have reached out to support her this week. not suddenly assume the worst about people who have lived exemplary lives. "
UNC officials commissioned the Parker Poe review on April 1
, based on information from student-athletes and others, university officials said. The firm interviewed 28 current players and personnel connected to the women's basketball program and also found "a breakdown of connectivity between the players and Hatchell."
The findings "led us to conclude that the program needed to be taken in a new direction , "Said Athletics Director Bubba Cunningham. "Coach Hatchell agrees, and she offered her resignation today." I accepted it. "
CNN's Dakin Andone contributed to this report.
Source link